Week in Washington is brought to you by Michael Cohen, PhD. Tune in each week to read the latest on healthcare policy and get a glimpse of what's on the horizon.
Week in Washington
8/18/2022
Reconciliation Bill Signed into Law
The reconciliation bill (unofficially referred to as the Inflation Reduction Act) was signed into law this week. As previously mentioned, it extends the American Rescue Plan subsidies for the ACA Exchanges. It also makes dramatic changes to Medicare Part D, including benefit redesign and drug negotiations. Kaiser Family Foundation has a useful chart of when different provisions go into effect. CMS will need to release regulations as soon as possible on the upcoming 2023 provisions.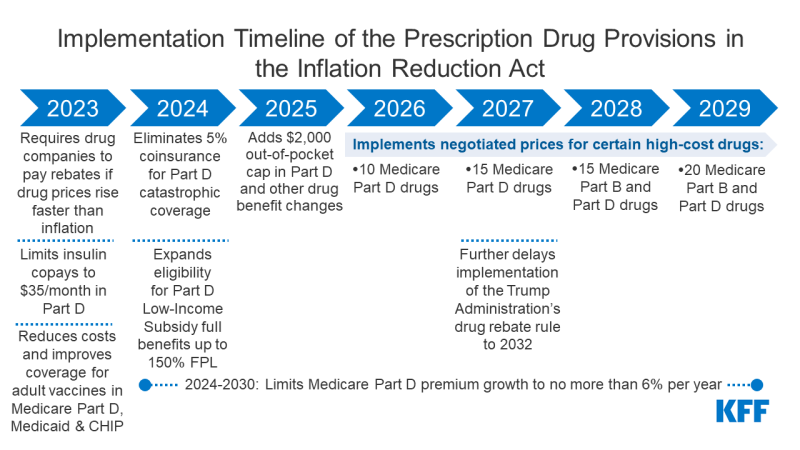 Sequestration
Axios reported that it is possible that Congress will tackle sequestration (most likely the 4% cut) but almost assuredly will not touch the issue until December, as part of a spending bill package.
Over the Counter Hearing Aids
 The FDA this week officially announced that starting in mid-October, Americans will be able to purchase hearing aids over the counter at pharmacies and stores across the country.
Public Health Emergency
The self-imposed deadline for announcing the end of the public health emergency for COVID passed this weekend. Consequently, all expectations are that the PHE, which is currently scheduled to end October 13 will be extended into January. Please note that there is a separate public health emergency for monkeypox, which was signed into effect on August 4.
©2017-2022 Wakely Consulting Group LLC  All Rights Reserved. The materials in this document represent the opinion of the authors and are not representative of the views of Wakely Consulting Group. Wakely does not certify the information, nor does it guarantee the accuracy and completeness of such information. Use of this information is voluntary.